I'm back in the Bay Area again! I couldn't wait to come home. I hate being sick when I'm traveling.
all things Texas
I made it back here with more Texan memorabilia.
Check out these Longhorn Stockings I picked up at Krogers the night before I left: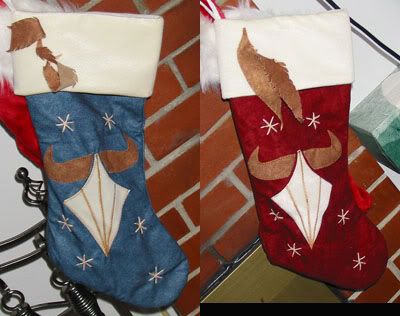 And super cool ervy found me an awesome treeskirt to match. Next year's tree is gonna be awesome:
I picked up this sticker at the M's house. They were sent it in the mail:
And Mrs. M picked up these for me at the post office. They're of the Texas stamp which includes a picture of a longhorn and the Alamo. It's on a canvas bag and a teddybear sweatshirt: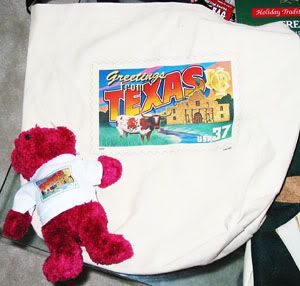 And the crazy family (family friends of the M's) gave us these. I got a Texas state quarter, and ervy got a totally kitch vase that says, "I love Texas":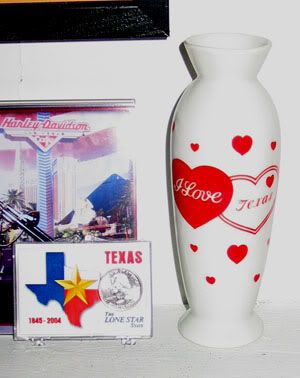 Hot damn! All I gotta say is yeehaw!
knitting
These were a couple other things that escaped my knitting recount from the holiday season.
My parents also bought me Vintage Knits from my amazon wishlist: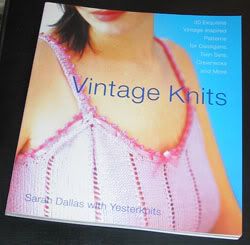 And I'm probably the last knitter on earth to pick this calendar up, but I finally bought it at barnes and noble for 6.50. Too bad I don't need a million calendars. Next year I'm totally getting the origami one!