I've created some pdf files with some recycled yarn tags if people think they'd be useful. For me, it helps organize my recycled yarn and I can keep track of the fiber content as well as what it came from and what I've dyed it with.
long tags (pdf form)- I use these to fold over my twisted skeins
short tags (pdf form) - I wrap these around or pin them to the balls I've made of recycled yarn
This is a pic of what the long tags look like in action: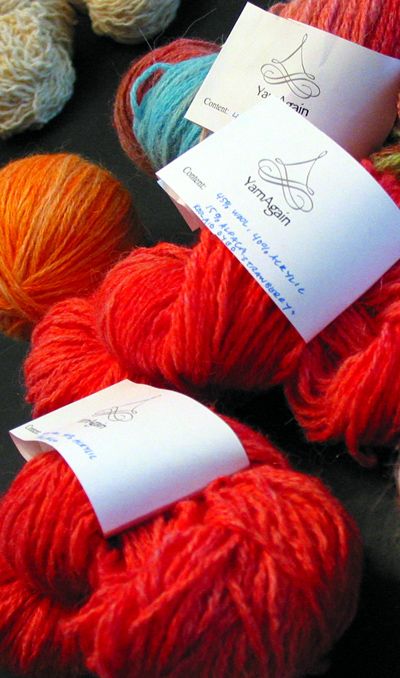 All this yarn I grabbed from a Large 45%Wool 40%Acrylic 15%Alpaca white sweater. It's about worsted weight, and I've dyed it a variety of colors with Kool-Aid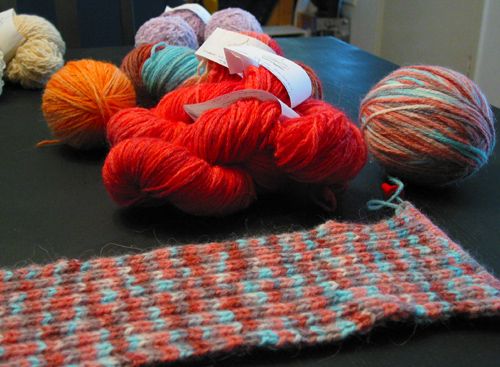 I frogged most of this sweater last night. It's a handmade 100%Wool sweater with tons of cabling and interesting stitches. You can see the back panel of the sweater there still waiting to be unraveled.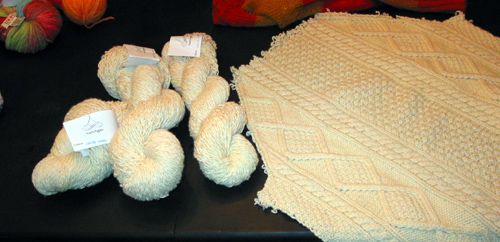 partially unraveld GAP sweater, 40%Mohair, 50% Acrylic, 10%Wool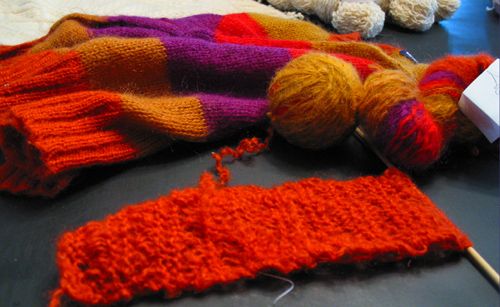 Some purple acrylic chenille with sparkly thread running through it. I've already used half of the yarn for a scarf, this is what's left.