I went to Vincent de Paul today to reward my stressed out days, (although i have more coming up).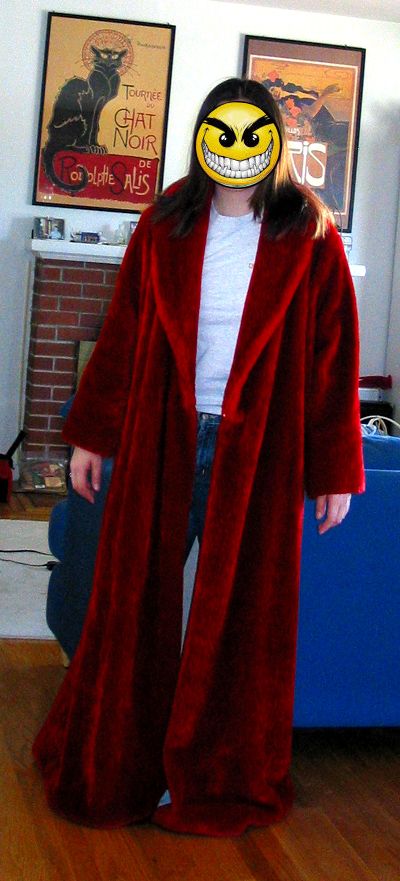 I had to cover up my face because i look like crap.

but man, what an odd purchase for me. I feel somewhat like a pimp wearing it. I don't know if I'm going to modify it at all (stencil on it or something). It's super soft and sooooooo bright red

more like this: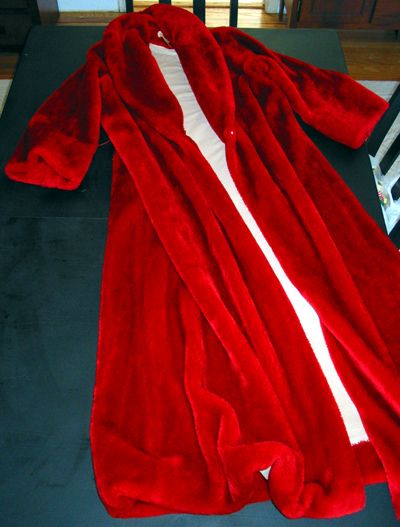 Do ya'll think I'm crazy for buying this? Do you think I should modify it?

It was only 8 bucks.