This weekend we added a new member to the family: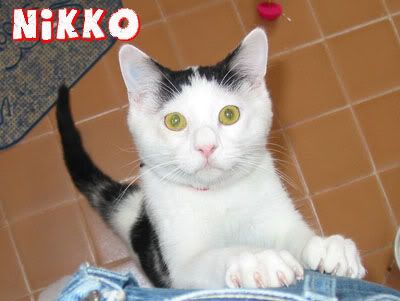 We were worried Asha was getting lonely, because I haven't been home as much and she was acting out a bit (we think because she misses us when we're gone). So we ended up finding Nikko at a pet fair on Saturday by chance (we were really in the area to get In & Out grilled cheeses and burgers, but swung by Pet Club on a lark). He's 6 mos, already as big if not bigger than Asha, and is Mr. Curious and happy.
Asha hates him. Or she hates the smell of another cat. She's been growling and hissing at the bathroom door (where nikko is located). We've had them exchange rooms, and we have asha eat her food in front of his door on a blanket he's slept and played on like we've read on the internet. If anyone else who has introduced kitties has any advice on this, it'd be much appreciated!
secret pal
I got a package from my secret pal on Saturday! She had her Stampin' Up friend send me a whole stamping scrapbook starter kit!
There are some cute stamps and a pretty plum colored stamp pad! There are also some blank cards and envelopes so I can send out some fun stamped cards to people in my next RAOKs! There's also a bunch of cardstock that I can use to start scrapbooking. Thanks a bunch secret pal! I love getting new stamps and crafting supplies!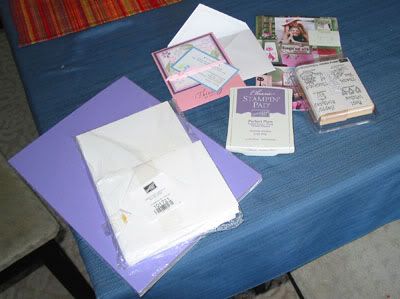 Vintage pattern of the day and a contest!!!!!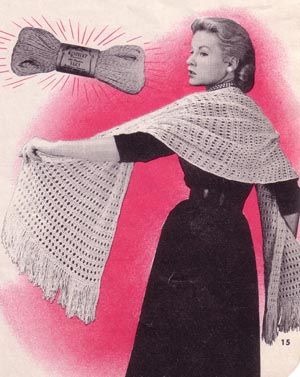 Yup A CONTEST!!! You see, here at Lorispeak, we had a bit of a celebration on friday complete with really yummy sweet champagne (actually Chamagne as it was from Champagne, we usually drink sparkling wine from CA)! On Friday I had 101 subscribers according to Bloglines! Today I'm up to 104! It's a big milestone for my blog, and we're going to celebrate it with a contest. I haven't quite figured out the prize yet, but it will be special and knitting related (perhaps some yummy handspun? :) ).
To enter the contest:
I've added a guestmap service on my sidebar so I can get an idea of what parts of the world my visitors are from (such a curious mind I have :P )
Add your spot to my guest map, and then comment on this post. I will do a random drawing based on the comments next Monday, March 14th.