The title of this post is a quote from ervan. I forget what I was saying about the kitties, but he misheard it as "I won't get involved in your kitty politics!" which amused him to no end. Now whenever the cats misbehave, he likes to say that to them in a high pitched british voice.
Speaking of the kitties, they have been getting in tiffs lately. *sigh* They'll be completely fine for awhile, and then suddenly boom! One of them has enough of the other's tail pouncing.
Here's Asha hiding behind the couch watching Nikko warily during one of their spats.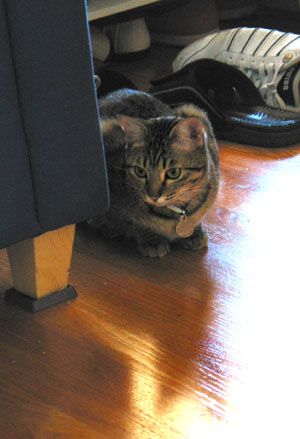 Nikko is going to the vet again today. His right eye has become really red and irritated and leaky. Plus, his paw pads are peeling (looks like human athelete's foot or something... eeewww) Hoopefully the vet will know what's going on.
HAPPY ST. PATRICK'S DAY!!!
I've got corned beef and cabbage in the crockpot! Yeah baby! Gimme a side of garlic mashed potatoes and I'm set!
vintage knit pattern of the day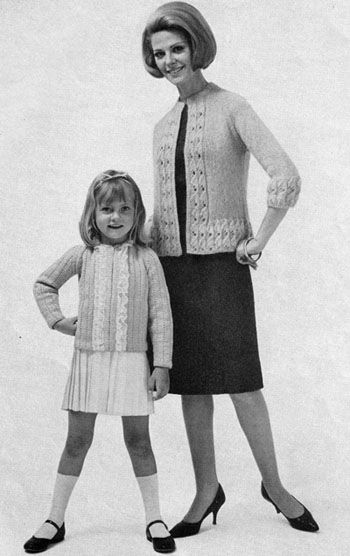 As far as my own knitting, I finally picked up my work on the right hand mikado ribbon fingerless glove pattern! Hopefully I'll have a full set for this weekend!