Happy Birthday Paulie!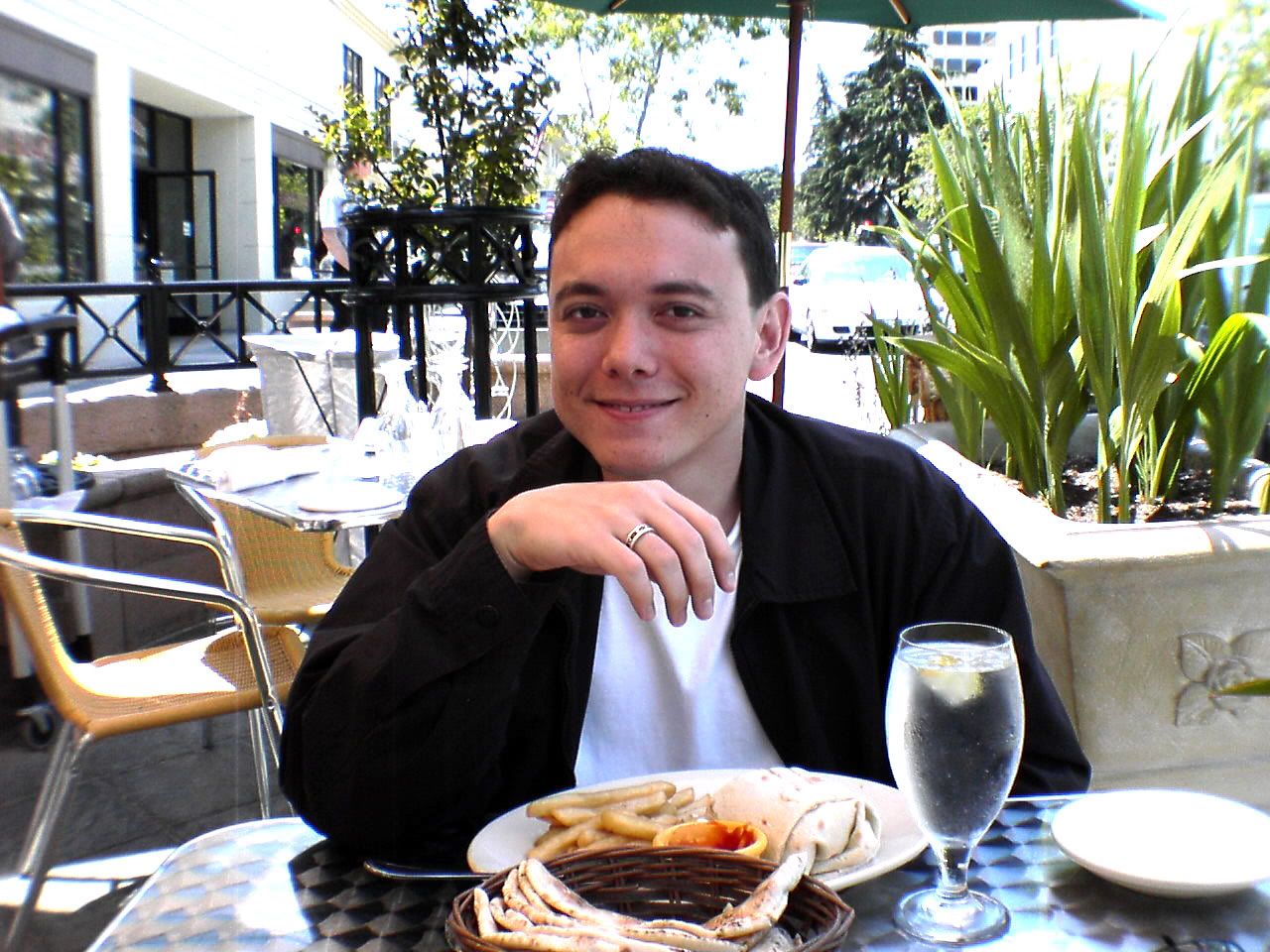 sorry for the craptastic photo :( I can't wait to go to the cheesecake factory tonight to celebrate! YUM!
Relay for Life
last Saturday I went to the Los Altos Relay for Life to "Knit A Round." Hollis of
Full Thread Ahead
, organized a knitting team, and we knitted chemo caps and raised money for the relay! What fun! I got to meet Dina, Hollis, and
Maglia
!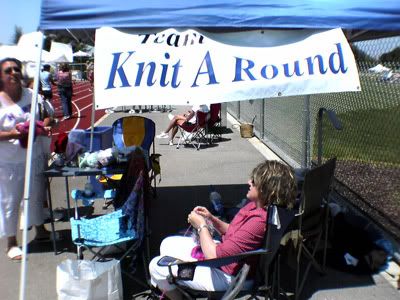 the Los Altos High School Track was quite nice, one of those rubbery squishy numbers that is better for your feet and ankles. All around the track were these Luminarias that were to be lit in the evening for a cancer patient. During the daylight though, they just looked like plain paper bags.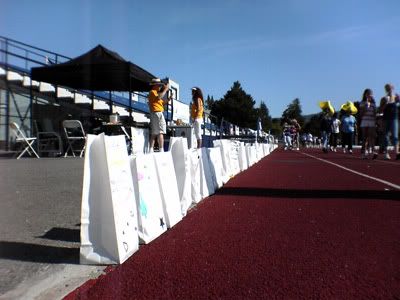 Reader Question
Also Abigail asked where I got the pattern for the Irish Hiking Wrist Warmers. I was negligent in my linkage. The wonderful Delia of Wine and Needles created the pattern which is available
here
.