What might these be? What the cutelittlefurries is that you might ask...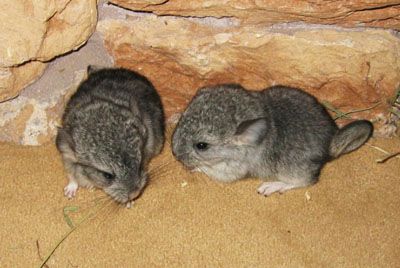 They're baby Chinchillas! My chins Leia and Chewy had two babies last week. My parents were happy to report their arrival. Aren't they ADORABLE?! Here's a pic of mommy Leia with baby:
right around mother's day, Leia shoots into motherhood! She's looking tired already!
Speaking of babies... remember to vote for my NIKKO at the PURRRFECT KITTY CONTEST!
y'all do remember nikko, right? here he is playing birdwatcher (there's a bird feeder right outside our big window)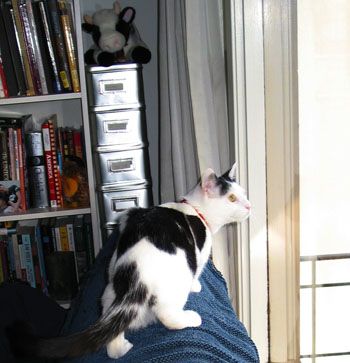 SP4
Thank you to my secret pal
Vicki
. She sent me one last package when she revealed herself! Lookie! There's a pretty braid of superwash merino for me to spin up. I have to admit, I'm pretty excited about the embroidery patterns. I haven't embroidered before, but it seems like something I'm going to enjoy. She even got my some pretty candy colored beads which will be perfect for making fun spring/summer jewelry with memory wire!