I got a card from my Tea Swap partner! I love it! I love how it's so cryptic.
I got to my mail box, and thought, "What's this letter for me from Alaska?"
I opened it up to find this:
and inside the card: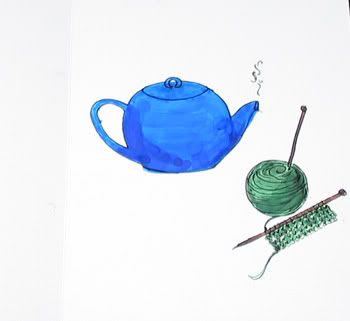 Not only am I mad jealous of my tea swapper's artistic skills, but I'm now extra super excited about this swap. This has to be the best TEAse EVER!
Plus the card smelled like cinnamon! Yum!
Thanks Tea Pal! This totally rocked!