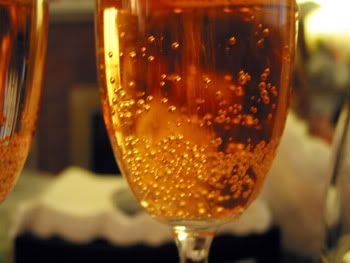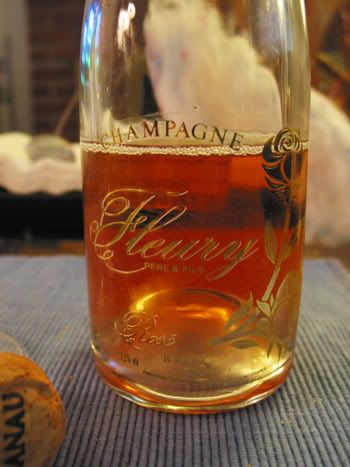 My Cinco de Mayo turned into a wonderful unexpected celebration. Friday at lunch, ervy and I met at our favorite little family run Italian restaurant in Menlo Park - Buon Gusto. We chatted about some of the studies I've been working on, and some other random conversation I don't recall too well. Then, before the dessert course, my ervy quicly pulled out a ring and slid it across the table saying, "So... do you want to get married to me?
I'm happy to say, I remembered to say 'yes,' after a lot of giggling. I also remembered to take a picture of our dessert for the blog. My favorite dessert at the restaurant - they call it chocolate salami, it's like a marbled chocolate cookie/cake wrapped in chocolate and served with chocolate sauce! It's wonderful. And it was perfectly celebratory!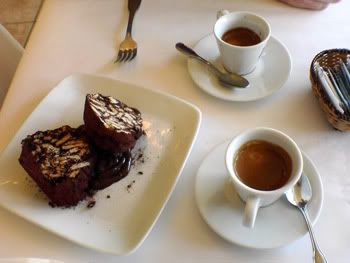 I do admit though, that I was completely retarded and took a picture of the dessert, but not US at the restaurant. Silly lori. I should mention that ervy forgoto this too. So, silly us.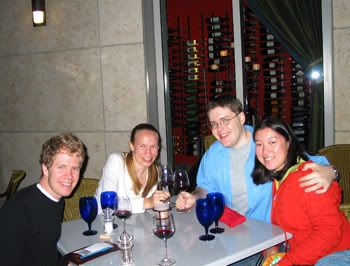 Sunday, our friends Hilary and Steven took us out to dinner at Cascal in Mountain View for some celebratory tapas and wine! They also gave us a fabulous wedding planning guide book which is helping us figure out all the ettiquette and wedding details we've never known about.
Yay! I love my ervy!