Now that the holidays are over, and I've photographed the wonderful things I've received in the mail, it's time to blog about them...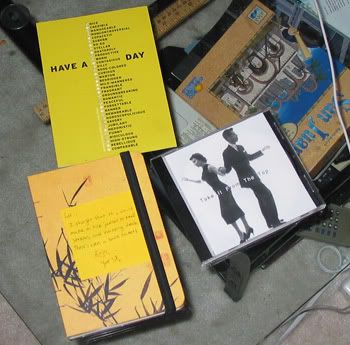 My wonderful SP6 sent me this GORGEOUS journal that even has pockets (how cool is that?!) and a mix cd (it was played at several holiday gatherings!), and a bunch of those yummy reese's peanut butter cups that were enjoyed by all who stopped by my abode this season!
Thanks so much SP6.... now I realize that I've recycled the box that these goodies came in, so I do not know who you are... Please let me know so I can give you a proper thank you!
I also need to send out a big thank you to all my stitch marker swap partners (
Bethanie
, Audrey(aka
Pixie Sticks
),
Elspeth
, Bradley & Joy). Look at the wonderful gifts and beautiful markers they sent along to me: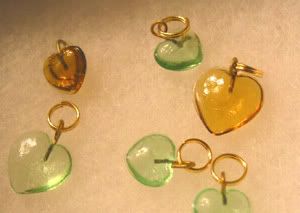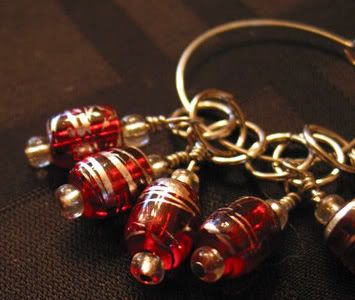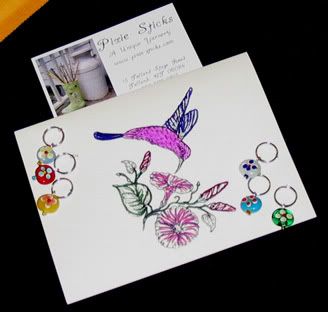 Wow, I'm super excited to start a new lace shawl soon with all these beautiful stitchmarkers! Thanks so much!
Here's a pic of the stitchmakers I sent out to people: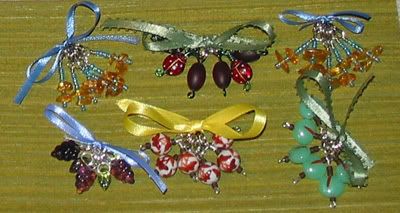 This holiday was filled with SO much good food! Ervy and I will be trying to eat healthier (for at least a little while), and I'm meeting him later at the gym to try to burn off a few of those oh-so-tasty rum cake calories!
I'll sign off with a pic I'd like to name "2 dorks and a goose." We served roast goose to Evan's family for Christmas along with Yorkshire pudding, sweet potato casserole, cheesy broccoli, stuffing, and rum cake.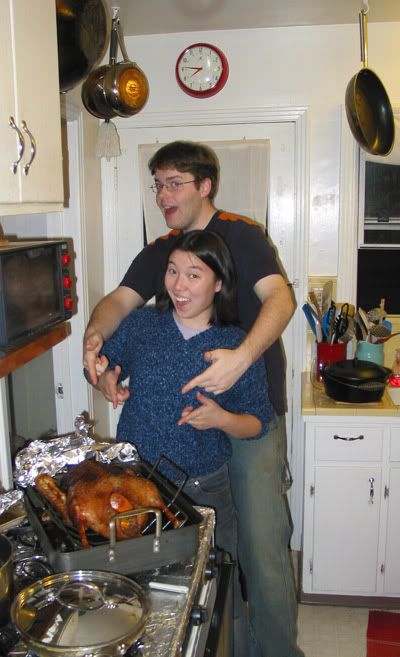 oh my god, we're so dorky.