Meet Molly...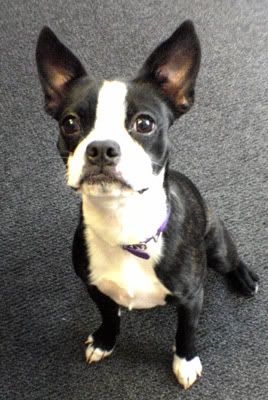 She's not mine. She's my friend Katie's puppy. Molly got to sit on my lap while I did work at the Business school the other day. My favorite thing about Molly is that she blushes when she gets really excited.
ok. Animals just bring out the little girl in me. I'm just like, "Ooh it's alive, and it's furry/feathered/soft/huggable" and I go all Animaniac's Elmira "I'm gonna love 'em and squeeze 'em."
Which of course explains why I get all googly-eyed when I see these beautiful owls. These gorgeous birds were at the Windsor Farmer's Market last weekend.
A barn owl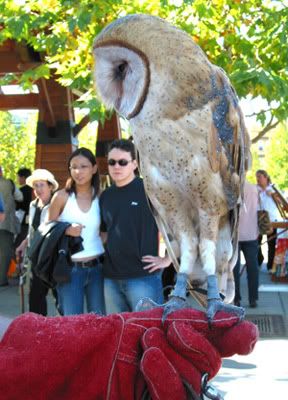 A Winnie the Pooh Owl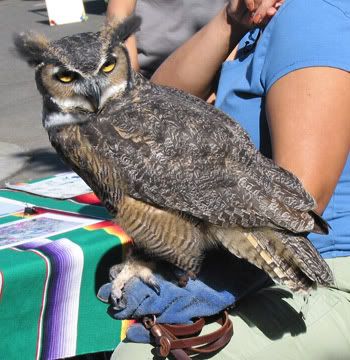 A poor tiny one-eyed owl