Last week, evvie and I sat down and stared garlic in the face. I finally got a chance to try out
Ina's recipe for Forty Clove Garlic Chicken
.
Let me take you with me on my garlicky experience. :)
First I browned the chicken (I used 3 bone-in, skin-on chicken thighs) in our much cherished le creuset casserole.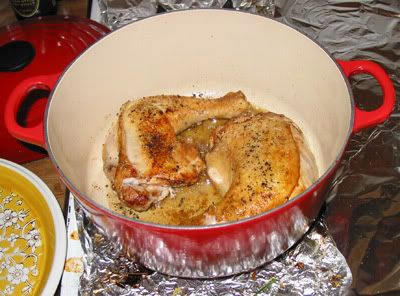 Then, I browned the 40 or so cloves of garlic.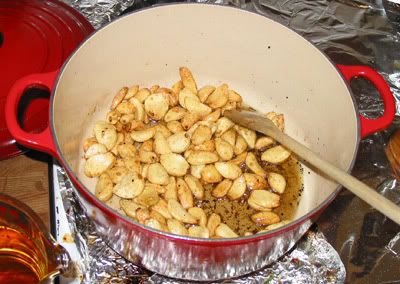 Pair it with a young Bordeaux. It must have been from the right bank since it was mostly the merlot grape.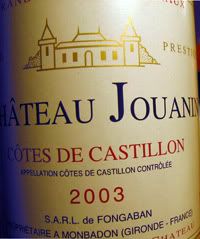 Serve chicken and sauce over mashed potatoes and you have a great meal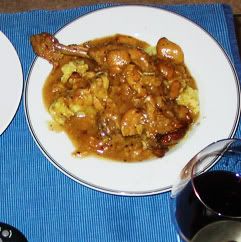 Just beware, while you may "think" you've beaten down the garlic, the next day you'll realize the garlic has beaten you. OMG, I was oozing garlic. I swear it was all I could smell the next day. I was ecstatic to leave work and take a shower. tmi? call it fair warning should you choose to take the garlic challenge and make this fabulous recipe.
While on the subject of food, check out this Guiness Book of World Records Pumpkin Pie from the Windsor Farmer's Market. It's 6' across, and they wrote, "World's Largest 2005" on the top of it.