Secret Pal!!!
How did you know? How did you know that I have been looking at Wally (my spinning wheel) and craving spinning again? I even finished spinning some fiber that had been on my wheel for quite a while!
So when your most recent package came in the mail, I was ECSTATIC! What gorgeous GORGEOUS fiber! And the colors are so wonderful! Thank you!!
Also, it was a perfect way to get me excited for the fiber fair this past weekend!
Lambtown, Dixon USA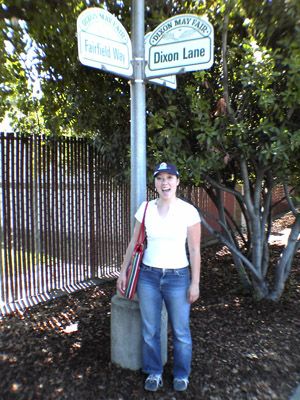 This weekend ervy and I headed out to Dixon to go to the lambtown festival. Of course, I mainly went to see all the wonderful sheep breeds and purchase some wonderful wool! But they also had sheep dog trials, mutton bustin', classes, shearing competitions, and of course lamb to eat!

We got to the fair early, around 9am ish. I of course dashed over to the fiber fair part. There were bags and bags and bags of fleeces waiting to be judged on their quality.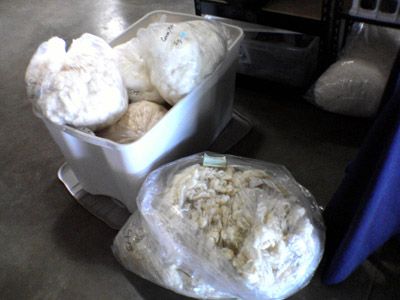 I had fun looking in some of the bags to drool over some beautiful raw fleece.

Of course, I have to admit, I really REALLY enjoyed seeing the fleece on the animals.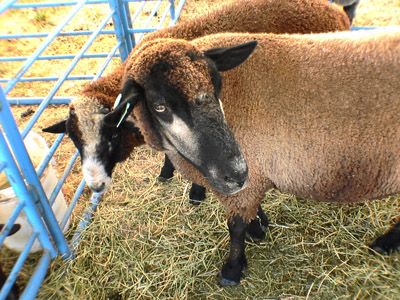 So cute!!


the little black one is named Cinco de Mayo. I bought hand carders (and was taught how to use them) by his owner. She was selling him (although reluctantly) because she has over 50 sheep and she told me it is costing her $11/day to feed them all!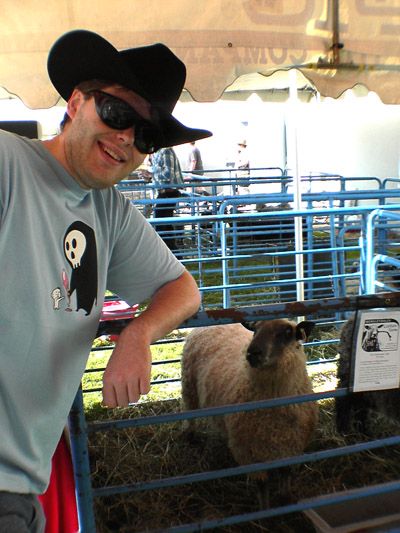 evan and sheep



some really awesome Jacob's Sheep. They're so pretty!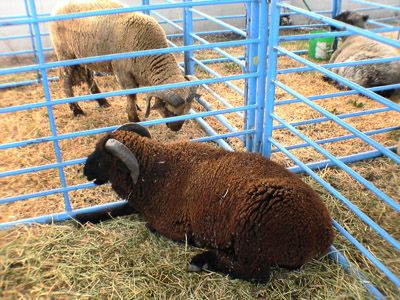 more sheepyness!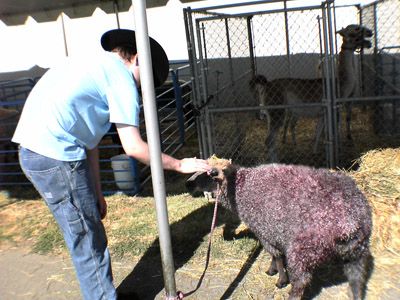 there was even a PURPLE sheep! (LOL, ok, they actually dyed the ewe's fleece with a mixture of food coloring and citric acid after washing her). Then they sheared her so they could spin colored wool right there at the fair for the sheep 2 shawl competition. Here she is being sheared (I was amazed at how calm she was during shearing):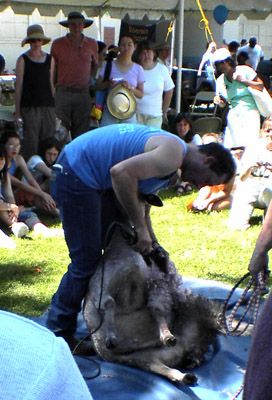 There were other animals there too! Like goats: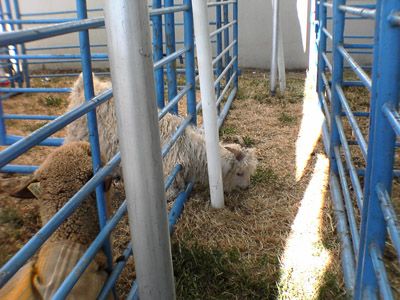 and funny sheared alpaca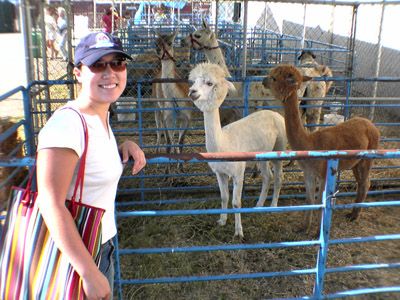 some angora bunnies with large blocks of ice to fight the impending heat!

Mutton Bustin' was horribly amusing. I had no idea what it was before Saturday. I tried to take a picture, but I had a really bad seat so my camera wasn't able to get a good one. Basically, they stuck little kids (as young as 4 years old) on a sheep to see how long they could hold on as it ran into a pen bucking. The sheep didn't seem to like it to much (duh!), and neither did some of the kids who started crying as soon as they were stuck on the dusty animal.

Sheep herding was interesting too, although I kept hoping someone would enter a pig (like in Babe). The dogs and their owners showed how they could round up four sheep, separate two out from the group and move them around a ring and into an enclosure. I felt bad for the sheepies, but I was impressed how well the doggies seemed to be able to control their movements.

Not everyone sold lamb to eat at the fair, we saw this stand there as well:



I did end up buying a beautiful fleece from a Merino X sheep named "Alice" from Merry Meadows Farm. Alice's fleece is beautiful. The owners keep their sheep covered so the fleece stays very clean. I didn't see any vm, and it smelled fairly nice an clean. It has amazing crimp, and it was only $8 a lb ($28.80 for the whole fleece). It is so wonderfully soft, I'm quite excited to play with it! I'm glad I found them, because now that I know how wonderful their fleece is, I can order from them in the future!


The rest of our time was spent in Vacaville at the outlets which was also way too much fun!
Sunday we went to visit my family to celebrate my birthday. This is the first time I won't see my family on my real birthday, so my parents made a HUGE meal in their new kitchen. My mom even made me a gorgeous fruit tart from scratch!