I finished my dress for the sew retro sew-a-long! I love it! I brought it to a family reunion over the 4th and my family liked it quite a bit too! For me the pattern was a bit big at the bust, so I ended up shortening the top at the shoulders after sewing it all to make it fit better.
I want one in every color and pattern now!!
I absolutely adore the full skirt!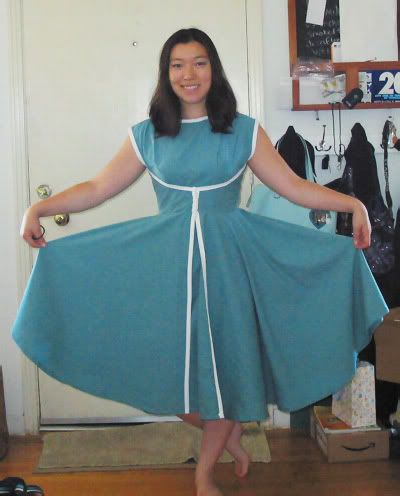 I also brought the texas tshirt dress I made, but I didn't get a chance to wear it. The family reunion was in Reno/Tahoe, and we only had a few days. The first day I wore a kimono top I had just completed, but I don't have photos of that yet...
Here's the Texas tshirt dress. It's actually made out of 2 red texas themed shirts (goode company bbq from houston-- yum! and a texas tech shirt I found at st. vincent) and 1 black bay area shirt (the bay area print was hideous, so I put it on the inside of the dress).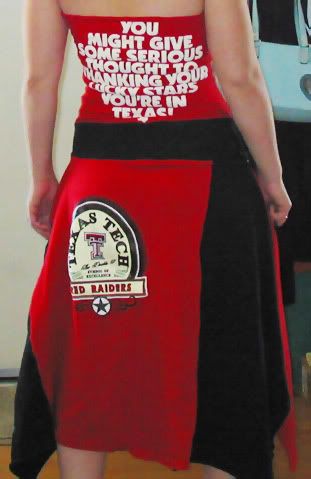 random note...
Hey Minger! Sorry ev and I missed your phone calls this weekend. All the family reunion stuff in tahoe made it pretty impossible to do phone calls :( Happy belated 4th of July!