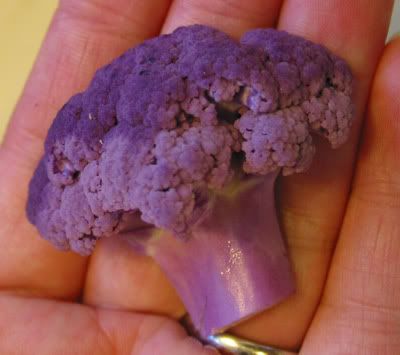 Yum! I forget if I mentioned that cauliflower has become my new brussel sprout (as in, I've rediscovered it and fallen in love--don't worry ervy it may be just a crush).
I love to cut it into smaller sections and cook it with butter and onion and a bit of white wine til it's cooked, but still firm. Awww, it's DELISH!
Recently, I've loved playing with colorful cauliflower. I've seen purple and orange, and it makes me just want a bouquet of it all on my plate!